MORE THAN MY PAST
THE JOURNEY FROM ABUSE AND REJECTION TO TOTAL FREEDOM AND HEALING IN CHRIST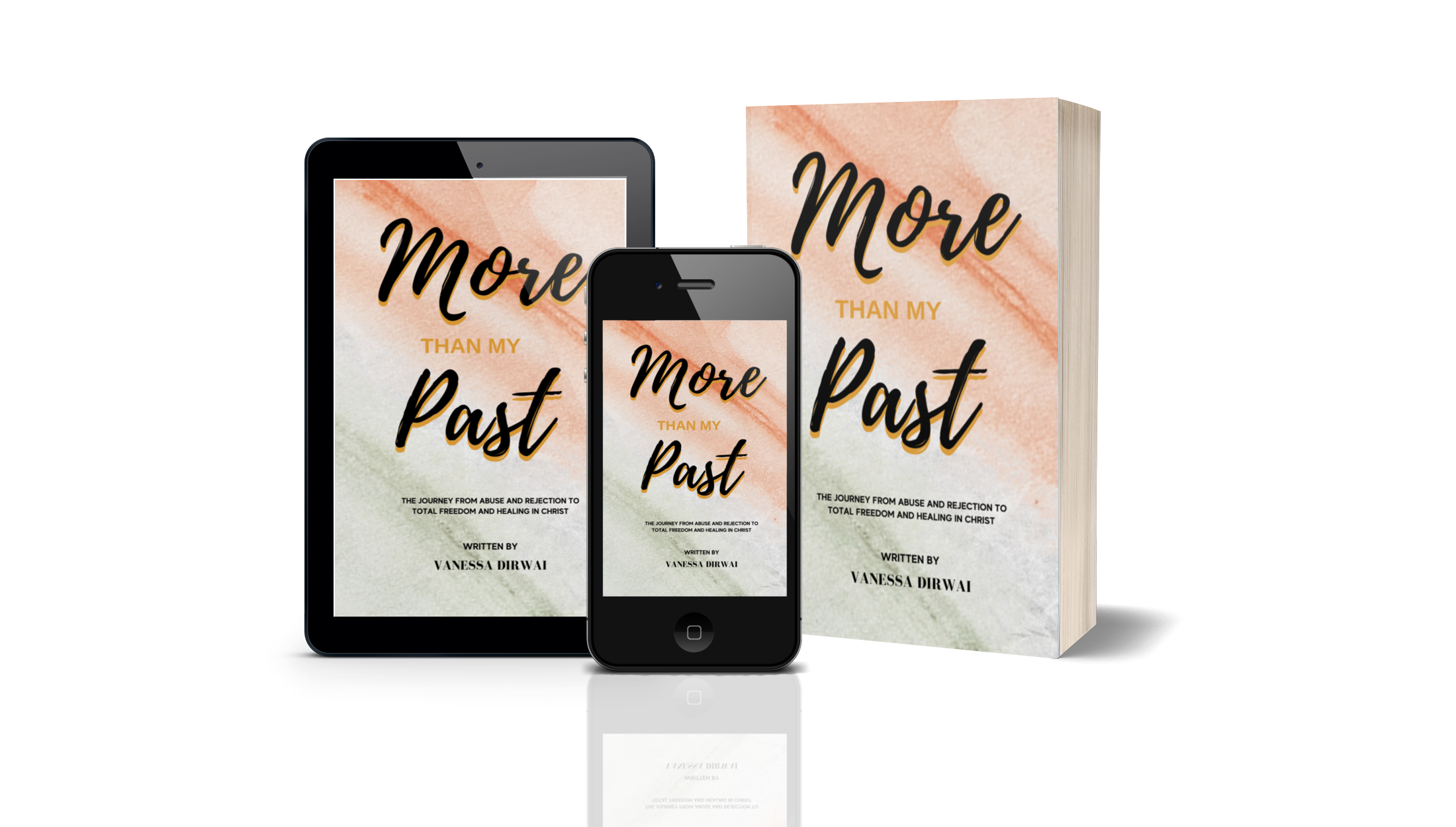 MORE THAN MY PAST
"Why am I 'saved' but still struggling with overcoming my past"? I know God can and has healed me but I don't know what to do after praying and reading my bible? After a drastic move to Ghana and almost losing her mother in a car accident at the tender age of 7, the life Vanessa knew and was accustomed to changed forever.
In her tell all book, Vanessa takes readers on a journey of healing and freedom after experiencing sexual abuse multiple times, dealing with low self esteem, bullying and a lack of identity.
Vanessa writes about her unstable upbringing, demonic spiritual encounters and being moved from one place to another which led to dealing with rejection and abandonment issues.
Despite everything, God has a different plan and through giving her life to Christ and making the right decisions, her past has become part of her story but not her whole story because God is a God of new beginnings, a God of turning a bad situation around for His glory.
This book is your guide to finding your own healing and freedom with Christ at the centre.
Vanessa comes at you in a direct and honest 'fix up girl' approach to help you help yourself.
Learn from the word of God how to move on from emotional trauma from your past
Train yourself to shift your mindset to be a conqueror
Heal from your past wounds
Be sure to have a pen and a pad ready to complete the practical steps highlighted in this book.
Develop into the woman God has truly called you to be as you enter the next chapter in your life.
Reviews
Reviewer – This is a powerful book. It's a story that people can identify with even if they have not experienced it. Your writing is exemplary. You've made non fiction sound like a heart wrenching novel. I felt like I had really been taken on a journey of your life.
Reviewer – I couldn't stop turning the pages, I really like how in depth and open Vanessa shares her story and her life.
Reviewer – Overcoming sexual abuse is not an easy topic to talk about, thank you for being so transparent and honest. This book is going to change lives
Reviewer – A great combination of christian principles, spiritual growth and healing strategies that are equally practical